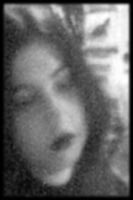 Honestly I don't know why I'm putting this section here. I guess it's cos when I redid this page I decided to ditch the lyrics section and it just seemed that I needed another section and I couldn't pass up an opportunity to plug myself. So now you get to learn terribly boring things about me that you really don't give a shit about. But I will refrain from telling a long boring story about how I started to like Suede and why I love Neil so much. Try not to be too disappointed.

So first of all, I'd like to say something about this page. Obviously it's revamped. I ignored this page for well over a year. I just made it and then never bothered updating it or anything and I finally realised that I should do something about it. Not to brag or anything, but my web designing skills have improved over the last year so I thought it would be a good idea to redo this page to do better justice to the lovely Neil Codling. I hope you like the new look.

Ok, enough about that, more about me. So who am I? I'm a ?? year old female who goes by the name of Tovi. I live in Passaic, New Jersey, USA. I've been making webpages for about 2 years now and I quite enjoy it. In fact, I enjoy it so much, I'm trying to make it my career. I'm sort of free lance now. I have a couple of odd jobs for small businesses and such. I'd love to someday have a huge web empire and take over the www and be famous on the net. Good goal, no?

Ok, the more I write here the more I see how pointless it is. All I really wanna do is plug my homepage. So, go look at my homepage:
http://www.slowriot.org/tovi/
There's more there about me. I know you care.